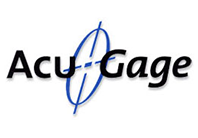 Acu-Gage specializes in non-contact coordinate measuring machines (CMM's) for more than 25 years. Acu-gage non-contact inspection equipment provides low cost manufacturing control for a wide range of customers base. Acu-Gage's metrology software links design, production, and shipping with powerful tools and automation and can scale with your operations. Visit their website for more info.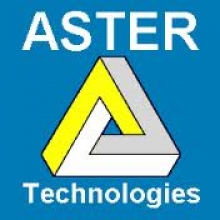 ASTER Technologies is the premiere solution for Board-Level Testability analysis tool. The company has a wide range of products dealing with PCB Testability, Viewing and Quality Management. Clients see improve product yield from design through to production.

Baknor is a full service provider of Printed Circuit Boards in many markets including telecom, networking, LED lighting and RF. With over 15 years of experience, Baknor knows the limit and capacity of both assembly manufacturing process as well as the board fabrication process.
Cal Micro provides cost-effective e-waste recycling and destruction solutions with the highest standards of security and compliance. The company started in 2002 and expanded rapidly after its initial success in electronic surplus and liquidation. Since then, Cal Micro have introduced other services such as product destruction and on-site document destruction, providing a one-stop environmental waste source for a wide range of clients.

CyberOptics speeds time to market and lower cost with high precision 3D scanning inspection systems using metrology grade accuracy. Their metrology products help customers with complex inspection, analysis, and reverse engineering projects.

IPTE is a worldwide supplier of automated production equipment in the electronics and mechanics industry. The company Factory Automation division develops machinery and turnkey automation systems for product, test and treatment of PCB and for final assembly work. IPTE covers various sectors of the electronics industry, automotive, and telecommunications

KOKI offers range of high performance lead-free solder pastes with high purity non-oxidized solder powders. Specially developed high temperature resistant no-clean flux systems ensure as high soldering quality as conventional lead containing solder pastes realizing excellent fine pitch and micro components printability, and powerful solderability even in air reflow.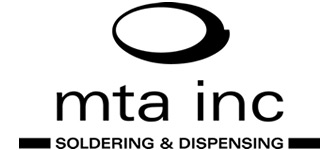 MTA Automation Inc. - a maker of specialized soldering and dispensing equipments covering many different manufacturing techniques. From stand alone device to large automated machines, MTA Automation Inc. has the tools and precision for all your PCB needs.

Precious Metals Processing Consultants inc. - PMPC specializes in the electrolytic recovery of heavy and precious metals from many different types of solutions with a wide range of pH. For 30 years we have been developing technology and offering innovative and creative solutions to electrolytic metal recovery problems. We have several off-the-shelf systems but are equally interested in designing systems to meet your needs.

Precision PCB Services offers training and consultings, equipments, certifications for rework and repair of printed circuit board, including surface mount, through hole hand solder training, BGA, and component rework. The company has been around for 25 years, outside of their services offered, they are currently offering on-demand classes for certifications of both lead and lead free for companies.

ScienceScope offers both offline and inline X-Ray systems, video coordinate measurement systems, video inspection systems, and microscopes for a wide variety of applications and manufacturing requirements. The company was founded in 1994 and have evolved to become a complete inspection solution provider.

SPEA SPEA designs and manufactures Automatic Test Equipment for microchips and electronic boards. Its systems are utilized in all hi-tech fields, such as aerospace, aeronautics, telecommunications, automotive, consumer and safety electronics.

TECHFIND - we know the importance of having the right component at the right time. Short shipments not only cost time, but also add undue stress when your regular channels can't deliver. This is why we have introduced techfind. Not only do we offer competitive pricing on guaranteed factory quality parts, we also offer rapid response. Get the components you need from a trusted supplier with a proven global supply chain in place to get you what you need - when you need it most. If your shipment comes up short - look no further than techfind.
The Label Team serves a variety of market in various industries. With over 2 decades of experience in Food &amp Beverage, Personal Care, Pet Care, Neutraceutical, Pharmaceutical, Horticulture, Cleaning Products, Housewares &amp Accessories, Industrial/Manufacturers, or Textile &amp Clothing,, The Label Team has many products to handle all your labeling needs.